CONTRINEX
Contrinex is a leading manufacturer of sensors for factory automation. The Swiss company, headquartered in Corminboeuf near Fribourg (CH), has a unique and innovative range of products whose features far surpass those of standard sensors. Since its foundation in 1972 by Peter Heimlicher, Dipl Ing ETH, Contrinex has grown from a one-man operation to a multinational group with over 500 employees worldwide. More than 14 subsidiaries cover the core markets in Europe, Asia, North and South America.
Why choose Contrinex?
As an innovator of high-tech sensing equipment, Contrinex's business is to provide customers with significant technical advantages that will support their success. Contrinex's market-leading products are manufactured to the highest Swiss standards, ensuring excellent quality and reliability.
PRODUCT OFFERINGS
Inductive Sensors
Contrinex CLASSICS (600 series) inductive sensors are exceptionally accurate, uncompromisingly rugged and highly reliable. Cylindrical models, sized from ø3 to M30, feature metal housings, while cuboid variants range from 5mm-square metal-bodied sensors to 80mm x 100mm Crastin-housed units. Classics sensors offer market-leading sensing distances between 0.6mm and 65mm, and the family includes cable and connector versions with a choice of PNP, NPN and 2-wire AC/DC output configurations.
Basic
- Best-in-class sensing distances between 1.5 mm and 40 mm, the Contrinex BASIC range offers fit-and-forget operation, delivering world-class performance and a highly attractive total cost of ownership. Available in sizes from M8 to M30 and C44, with optional &Oslash 6.5 plain and 8 mm square-section models, BASIC range inductive sensors are ideal for general position-sensing and presence-sensing applications in almost any industry.
Miniature
- The Contrinex MINIATURE range, which includes the smallest self-contained inductive sensors on the market, meets this constraint without compromising on functionality. Sensors from this range use either conventional Classics, or advanced Extra Distance or Full Inox technology. Classics and Full Inox MINIATURE sensors are IO-Link enabled in PNP NO versions. Available in plain and threaded sizes from Ø 3 to M5 and as a 5 mm square-section type, Contrinex MINIATURE inductive sensors are ideal for applications where space is limited, including tool-selection, robotic position-sensing and control of micro-mechanisms.
Extra Pressure up to 100 bar
- Contrinex EXTRA PRESSURE inductive sensors operate continuously in permanently pressurized conditions and at water depths up to 1,000 meters. The combination of a stainless-steel housing and a permanently bonded ceramic or sapphire-glass sensing face guarantees robustness and exceptional reliability in miniature packages sized from ø3 to M8.
Extra Temperature up to 120°C
- Contrinex EXTRA TEMPERATURE inductive sensors offer the ideal solution for position- and presence-sensing applications at temperatures up to 120°C. Industrial processes often generate heat, resulting in temperatures that would damage a standard sensor, but the stainless-steel construction and robust electronics of Contrinex EXTRA TEMPERATURE inductive sensors ensure reliable, accurate operation and minimal downtime in the most demanding environments.
High Temperature up to 230 °C
- Exceptional working conditions demand uncompromising performance, and Contrinex HIGH TEMPERATURE inductive sensors deliver in every respect. Designed for continuous operation at temperatures up to 180°C (up to 230°C with remote electronics), the HIGH TEMPERATURE range is ideal for the harshest environments, including automotive paint shops, metal-treatment plants and glass manufacturing, combining ultimate accuracy with world-class reliability.
Weld-Immune
- Contrinex WELD-IMMUNE inductive sensors are ideal for the hostile working environments found in automotive factories and other industrial welding plants. One-piece, stainless-steel (V2A/AISI 304) construction ensures that weld-immune sensors withstand direct contact with weld spatter and are easily cleaned, ensuring minimal down-time. Best-in-class sensing ranges of up to 10mm eliminate the risk of collision damage – a frequent occurrence when operating in close proximity to moving machine parts.
Photoelectric Sensors
A reflex, or reflective, photoelectric sensor contains a transmitter and a receiver in a single housing, and emits a pulsed, focused light beam through a polarization filter toward a distant reflector. Reflected light returns to the sensor, passing through a second filter before arriving at the receiver. When a target object interrupts the light beam, the receiver detects the reduced light intensity and triggers the sensor. The devices are built into stainless-steel housings, and are fully potted under vacuum. The optical part works with parabolic mirrors (no lenses), which allows for full potting without degradation of the optical characteristics, thus providing the best long-term reliability in difficult environments. The electronic module uses chip-on-board technology on a ceramic-free substrate, and is therefore in sensitive to shock and deformation.
Miniature
- Ideal for applications where space is tight, they also offer best-in-class sensing distances. Available technologies include diffuse sensing, polarized reflex sensing, through-beam sensing and amplifiers. Versions with excellent background suppression allow ultra-reliable target detection, even against light backgrounds. For applications where precise sensing is required but space is limited, the range includes fiber-optic amplifiers that allow the sensor housing to be mounted remotely.
Compact
- The Contrinex C55 series (50 mm x 50 mm x 23 mm) uses time-of-flight (TOF) technology to measure long distances up to 5000 mm. With an IP69K enclosure rating and Ecolab approval, these sensors are ideal for the food industry. A background suppression type is also available.
Small
- Cubic (40 mm x 40/50 mm) models are suitable for industrial applications including packaging and wrapping machinery, filling systems and general automated equipment. Available in diffuse (energetic or background-suppression), polarized and non-polarized reflex or through-beam technologies with glass or coated-plastic windows, they are insensitive to high levels of ambient light. Best-in-class background suppression allows ultra-reliable target detection, even against light backgrounds.
Subminiature
- The Cubic Subminiature range of diffuse sensors packs exceptional position- and presence-sensing performance into the smallest self-contained photoelectric sensors on the market. With a 5 mm x 7 mm stainless-steel housing and a narrowly focused, cylindrical light beam, these sensors are suitable for vertical or horizontal mounting directly on the supporting surface. Best-in-class sensing distances of up to 90 mm allow them to be positioned at a safe distance from the target.
Cylindrical Miniature
- Contrinex M12 photoelectric sensors provide market-leading performance and reliability in a rugged miniature package that ensures excellent resistance to shock and accidental impact. Best-in-class sensing distances are achieved utilizing through-beam, diffuse or polarized reflex sensing principles, with the 1120L laser through-beam sensor suitable for extended sensing ranges up to 50 meters.
Cylindrical Small
- Small, rugged and highly reliable, Contrinex M18 photoelectric sensors are ideal for demanding industrial environments, including automotive assembly, packaging machinery, conveyor systems and general automation equipment. A comprehensive range comprises diffuse sensors (both energetic and background-suppression variants), reflex sensors and through-beam sensors with the option of either axial or lateral sensing.
Cylindrical Subminiature
- The Cylindrical Subminiature range packs exceptional position- and presence-sensing performance into the smallest self-contained photoelectric sensors on the market. Designers have the choice of through-beam or diffuse sensors in ø4 and M5 cylindrical metal housings that offer multiple mounting methods and beam orientation. For fully embedded applications, sensors with spherical sapphire-glass lenses produce focused, cylindrical light beams.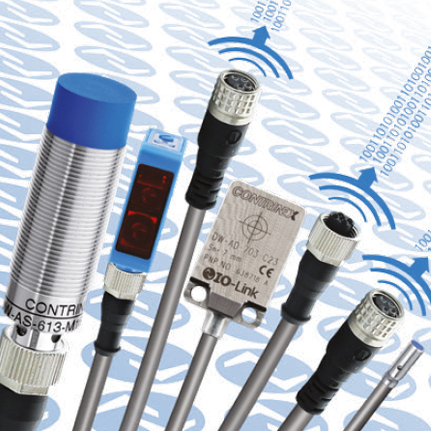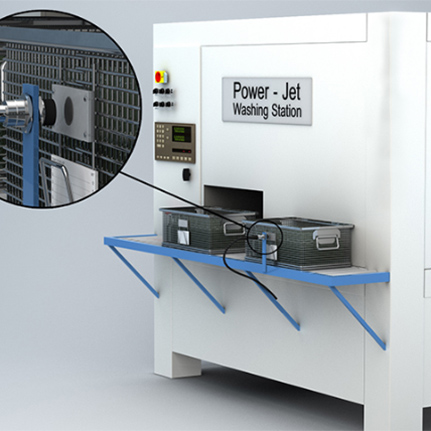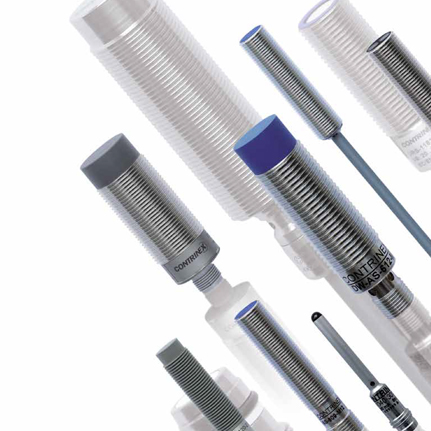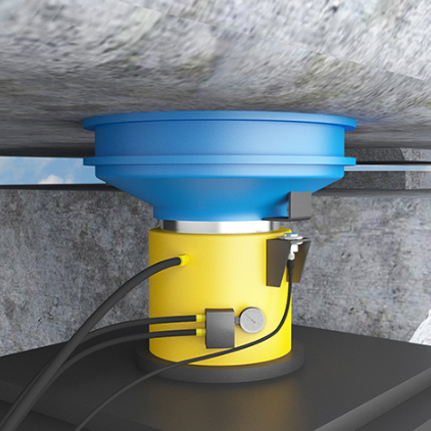 SITE MAP
PRODUCTS
PARTNERS